Versatile and variable transport solutions
Your Multi-Cart for music, production, broadcasting and TV
Rock-N-Roller® Multi-Cart® is the leading innovator and manufacturer of uniquely transformable utility carts. Each Multi-Cart model transforms into 8 different configurations, replacing the need for multiple carts for different uses. Multi-Carts® are designed for efficiency and reduce time and effort moving gear or equipment by 50% or more. Rock-N-Roller® Multi-Carts® are used by musicians, major TV networks, news crews, sports teams, Fortune 500 companies, material handlers, tradesmen and more.
About Their Carts:
Instantly transform into 8 different shapes replacing 8 different cart types
Huge load capacity but folds small for storage
Featured in college engineering textbooks for outstanding design
Lightweight, rugged and ergonomically efficient
Designed to work with vehicles, planes & trains
Winner of Accessory Of The Year Awards
Reduces time and effort moving equipment by 50%
Designed for professionals where speed and efficiency are crucial
Numerous accessories available
Used by major TV networks, news crews, pro-sports teams, Fortune 500 companies and more
Award-winning patented design
Lightweight with rugged steel frame
No removable pins to lose
Caster brakes assist loading on inclines
Tough, eco-friendly textured powdercoat finish
Non-skid frame bed surface resists load slippage
Expandable frame adjusts to load size and shape
Foldable sides rotate & lock into place via release cables
R-Trac wheels feature pneumatic-like ride, light weight, low rolling resistance and no air loss
Stairclimbers ease loads over stairs and curbs
One cart – Many possibilities
The carts can be extended to different sizes depending on the load size and the side handles can be folded in and out. This allows the RockNRoller to be optimally adapted for any application. Vertically, the carts can also be used as a practical hand truck. There are 12 different models available with different loading capacities.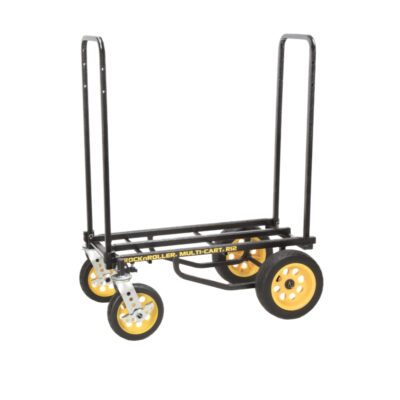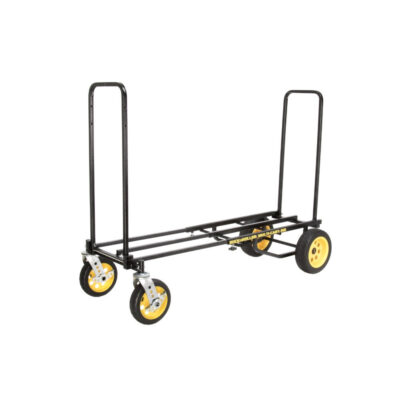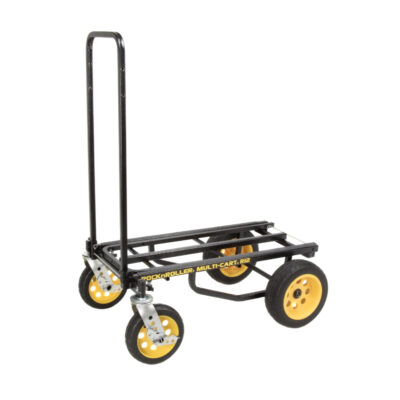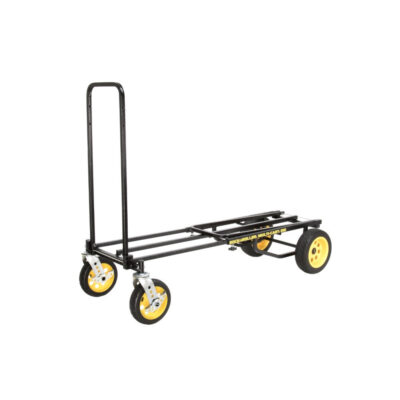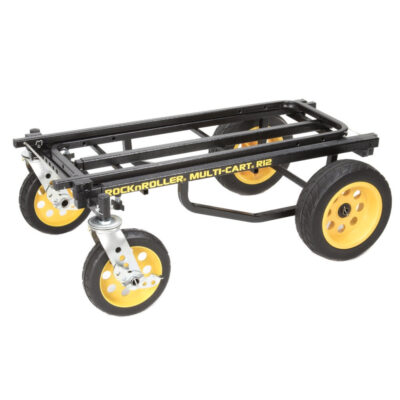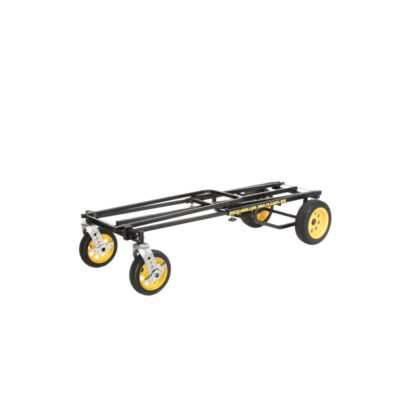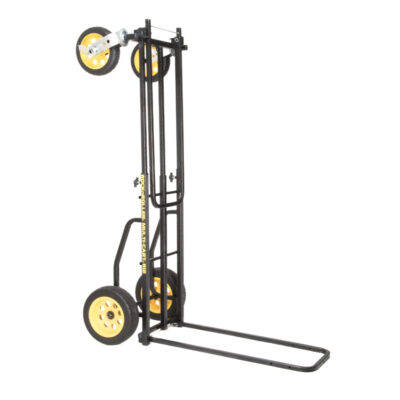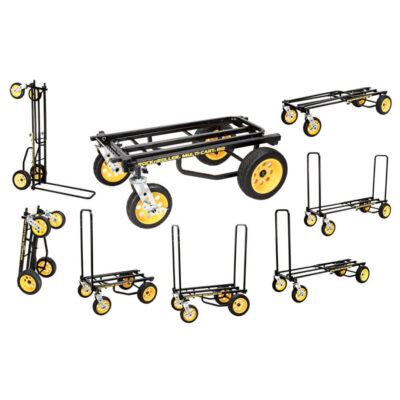 RockNRoller offers a wide range of accessories and upgrades for your cart that can be customized to your personal needs and requirements. These include decks and shelves, racks, bags, headphone holders and wheel upgrades. All carts are very durable, but if something does break, there is a full replacement parts program. Click on each category to view all products.